Paul Doughtery and his photos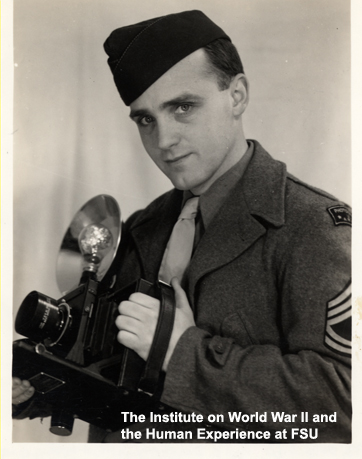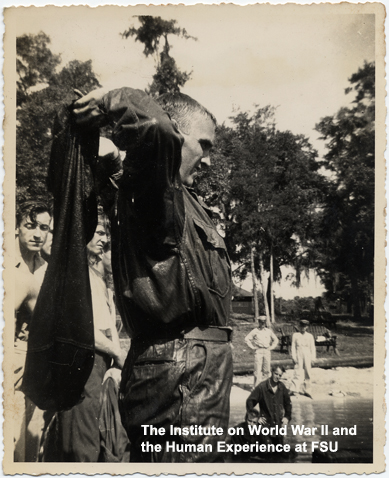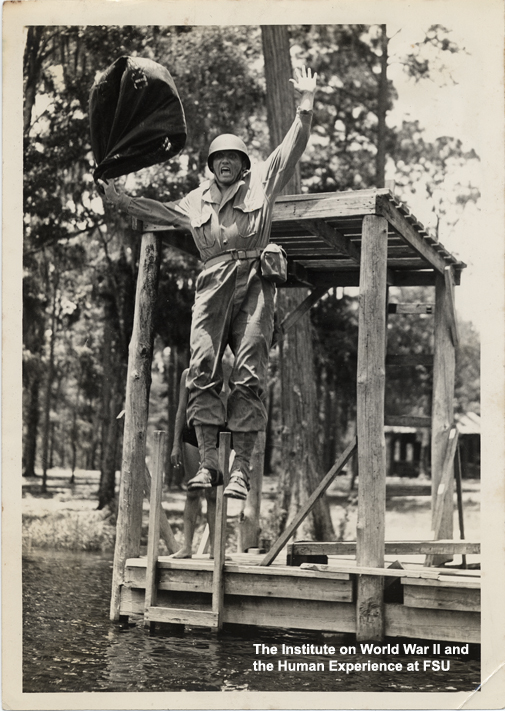 ---
George Langford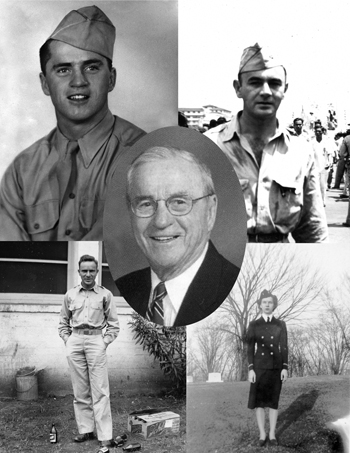 The Institute on World War II was established in 1997. Kevin went home to visit his father who had been a photographer for the 9th Air Force, 3rd Army during WWII. At the curb waiting to be picked up by the garbage collection was a trash can full of his dad's photographs and his camera from the war. Fortunately his dad had shared his pictures with his son at an earlier period in time and therefore he knew the importance of these photographs. Kevin salvaged these photographs and camera and called Florida State University and was connected to Dr. Oldson. After Kevin explained that he had photographs of his dad's Army outfit training in Tallahassee at Dale Mabry Field and in Germany depicting the horrors of some of the concentration camps, he said he was looking for a good home where they could be used and preserved. One of Dr. Oldson's area of study is on the holocaust so he immediately said yes he would be very interested in having this photograph collection. He did not foresee what was to come. About six months later Dr. Oldson gets a phone call from George Langford from Tallahassee who said he and his two brothers and sister were all in World War II and he had their memorabilia. His grown children were not interested in the letters, documents, and photographs and he could not bring himself to throw them away. He asked if there was a place for these documents. Dr. Oldson said yes and realized the need for these memorabilia.
Since 1997 we have been collecting WWII memorabilia so that future generations can learn about the personal accounts of the everyday men and women who helped to win the war.
The Institute is very honored to house and showcase these important memorabilia that document a major event in history. These documents contain actual accounts of the everyday people that cannot be found in textbooks.